Three Core i7 Systems
Unless you have been living in a cave the past five months, you know that Intel Core i7 is the fastest, most powerful, and most overclockable CPU to hit the market since, well, since Intel last major CPU rollout: the Core 2 Duo.

The Core i7 is a quad-core CPU manufactured using Intelís 45 nm process technology. It is currently available in three flavors: The 2.66 GHz Core i7 920, the 2.93 GHz Core i7 940, and the 3.2 GHz Core i7 965 Extreme Edition. All three parts have 8 MB of cache and an integrated memory controller; only the Extreme Edition features an unlocked multiplier.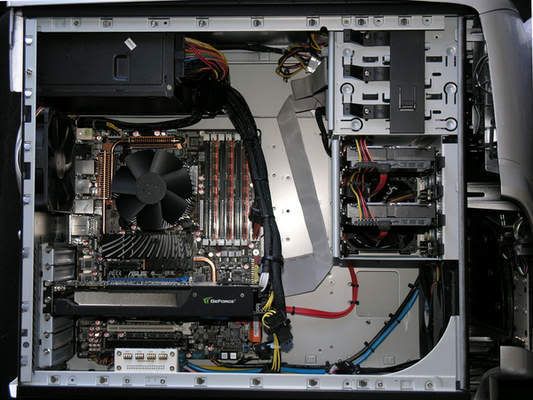 We havebeen curious to find out what boutique PC vendors might build around this new processor, so we invited three of the big names in this space Alienware, AVADirect, and Cyberpower to send us their best efforts for a rigorous round of benchmarking.
We instructed them to build the best all-around Core i7 PC they were capable of something that would be suitable for everything: gaming and other forms of entertainment, productivity, and hobbies like digital photo and video editing. And to make the challenge just a little more interesting, we told each manufacturer that they had to hold their final retail price tags to $2,500 or less.
Read More