Autodesk Master Award 2009
If you know of an Autodesk 3ds Max, Autodesk Maya, or Autodesk Softimage artist whose work and contribution to 3D computer graphics deserves recognition, nominate them for an Autodesk Master Award. This nomination criteria is whether you are nominating yourself or are a third-party letting us know who should be a nominee, it's important to follow the rules set out below. Failure to do so may disqualify the nomination.

The nominee must:

Use a licensed copy of Autodesk Maya software or 3ds Max, or Softimage, or a combination of these software packages, to create the original body of work for which they are nominated. This may be personal work or assets created for a commercial venture.
Push the technical and aesthetic boundaries of computer graphics generally, or in their profession.
Further the field of computer graphics through mentoring and/or technical contributions to the industry-for example, writing plug-ins and scripts, and/or guiding other artists and students in the industry.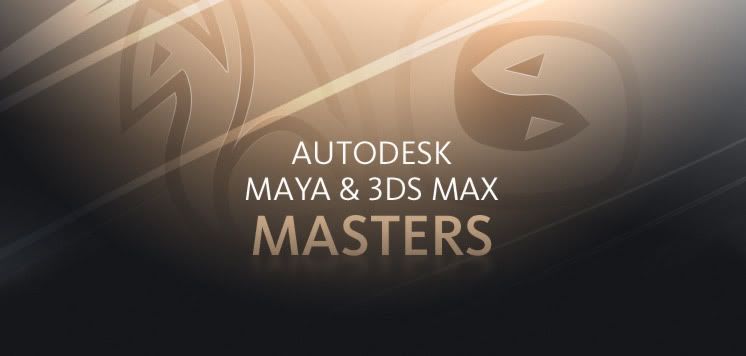 Please note:
Nominees for the Autodesk Masters Award cannot be employees of Autodesk.
How to Make Your Nomination:
As with criteria governing the nomination, it's important that the rules for making your nomination be followed. Failure to do so may disqualify the nomination.
Supply a short biography of the person you are nominating (maximum 300 words).
Include a valid telephone number and/or email address of the person you are nominating, and a web site address, if available.
State why you consider the person to be a Maya Master, 3ds Max Master, or Softimage Master (maximum 300 words).
Supply images or movies by sending either: links to a website; an FTP site; by e-mail (maximum 2MB), or send a DVD by mail to the address shown below.
If you are sending in your own nomination, please supply a head and shoulders photograph of yourself.
Send email to autodesk.masters@autodesk.com. Include the word "Nomination" in the subject line.
Clear copyright. Full permission to display the images must be given to Autodesk.

For more information and fill in the form, please refer to :
The Area
website